Clemson Tigers Airpod Case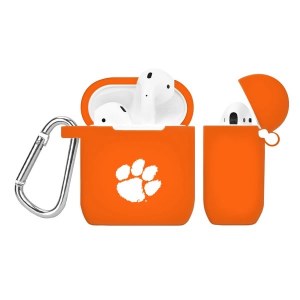 Product Lookup Code:
C-149-AP1
Clemson Tigers Airpod ORANGE Case
Description
Apple Airpod case cover made with premium silicone and precision molded for a perfect fit. Our industry leading 2.75m thick construction protects your AirPods against bumps and drops. We designed it to be the most convenient and secure cover to carry your AirPods eliminating tiny dust and particles that might harm your case. Combine this high quality cover with your favorite schools logo and you have the perfect way to show your affinity!
AirPods NOT included
Retail price $17.99
REDUCED WEB PRICE $15
Reviews
Customer Reviews
This product has not yet been reviewed.