2600mAhPowBankGiftSet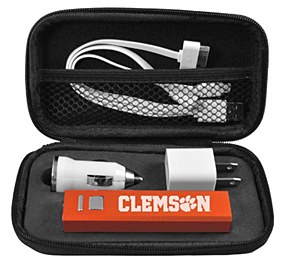 Product Lookup Code:
SET260001
Clemson Tigers 2600mAh Power Bank Gift Set
Description
Clemson Tigers 2600 mAh Power Bank on ORANGE is now available in a gift set. The new 2600 mAh Portable Power Bank will give a full charge to any cell phone, and will provide an emergency charge to iPads, tablets, and other larger devices. Includes USB wall adapter, a USB A/C adapter for use in automobiles and a 3-in-1 adapter to charge Android, Apple, and Microsoft products. All packaged in a black zippered case.
Retail price $44.99
REDUCED WEB PRICE $36.99
Reviews
Customer Reviews
This product has not yet been reviewed.